'Botox in a bottle': Don't be fooled by those social media ads
A few months ago I started receiving messages out of the blue questioning why I was on a social media ad promoting a facial device.
When I found the ad I was gobsmacked to see that footage in which I was independently reviewing a completely different product had been taken and used to appear as though I was promoting a product I'd never even heard of.
Unfortunately this is common practice and the social media companies who let these ads through need to do more to clean it up.
Clearly if an unknown brand is featuring big-name celebs in their ads that should be a red flag when it comes to approving them for use on the platform.
The onus should be on the advertiser to prove they have the consent of the featured celebs and influencers. But that would slow down the system and stop the easy money flowing in.
Instead, chancers – typically thousands of miles away untouched by local regulations – will set up digital shop-fronts, under varying brand names, and use footage of celebrities, journalists, influencers and the like, without permission, to make it appear as though they're endorsing whatever they're flogging.
The other day I saw an advert apparently featuring J Lo and Jennifer Aniston on Facebook for a topical 'Botox solution'.
According to the ad it even contained botulinum toxin, 'formulated to remove wrinkles on your face and body'.
My blood boils at this nonsense. Ads like this one are deliberately designed to mislead viewers and dupe them into buying goodness knows what and I'm quite sure without the permission of the featured celebrities.
Botulinum toxin (otherwise known by the brand name Botox) is classified as a prescription-only medication that would not be made available over the counter to consumers legally in the UK, US, EU etc.
The so-called brands behind many of the misleading ads are here today, gone tomorrow so they can outrun any legal and consumer complaints against them before popping up again in a different guise.
I've also been sucked in by these ads on social media promoting too-good-to-be-true cosmetic solutions.
My motto now is to completely ignore them unless it's a brand that I recognise or that checks out when you do some independent research to find out if it truly is an established business, with a track record, physical, traceable headquarters, and independent consumer reviews.
The nearest thing you'll find to 'Botox in a bottle' is Acetyl Hexapeptide-8 which some of you may have heard of by its trade name Argireline.
It's thought to reduce muscle movement by inhibiting the release of certain neurotransmitters.
It's also water binding, so that in itself can help with lines by attracting moisture to the surface of your skin.
There have been studies suggesting when topically applied, Argireline helps keep our skin hydrated and has some wrinkle reducing benefits.
It also means the thinner your skin, the higher the chance Argireline could work better for you, though expect considerably more subtle results than with injected botulinum toxin.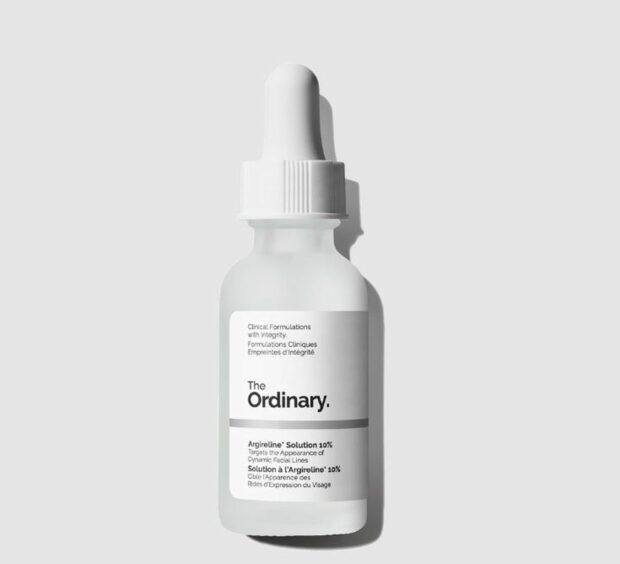 But it has also been found that it doesn't penetrate the deeper layers of the skin and so, unlike Botox, it's not reaching the muscles to directly freeze or relax them.